Buckle up for this one.
The "Are jeans considered professional dress?" conversation is nothing new. While some schools allow teachers to wear jeans on Fridays, others allow them at all times. Some schools offer jeans passes to teachers as incentives, and many schools allow teachers to wear jeans if they pay a fee. It's infantilizing and insulting if you ask me, but this article isn't about what I think. It's about the white-hot rage teacher Twitter is feeling right now in response to a tweet from yesterday.
Last night, Twitter user and English/Language Arts teacher @ObsessedTeach posted this update:
‹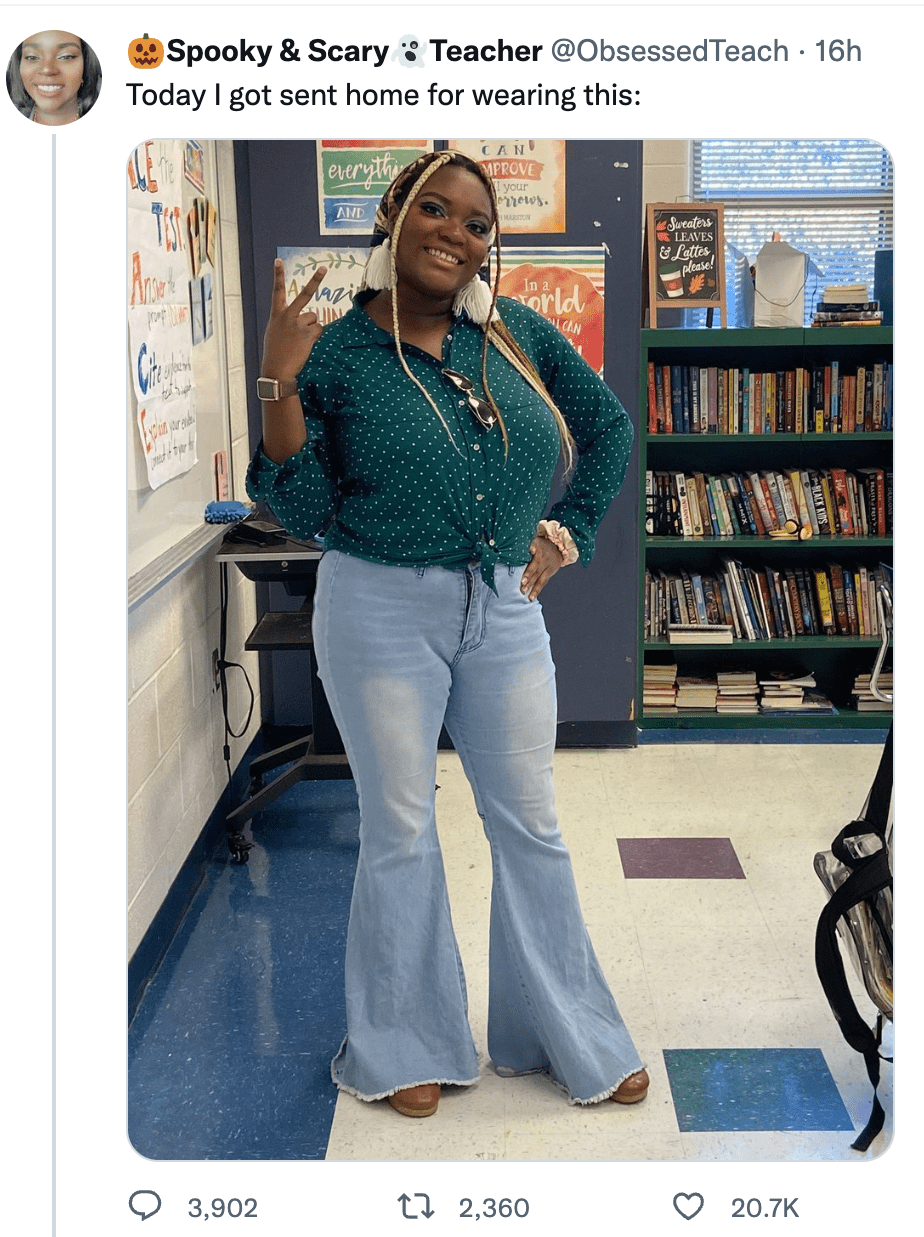 Naturally, her post had teachers scanning the photo for what could possibly be deemed offensive in her outfit.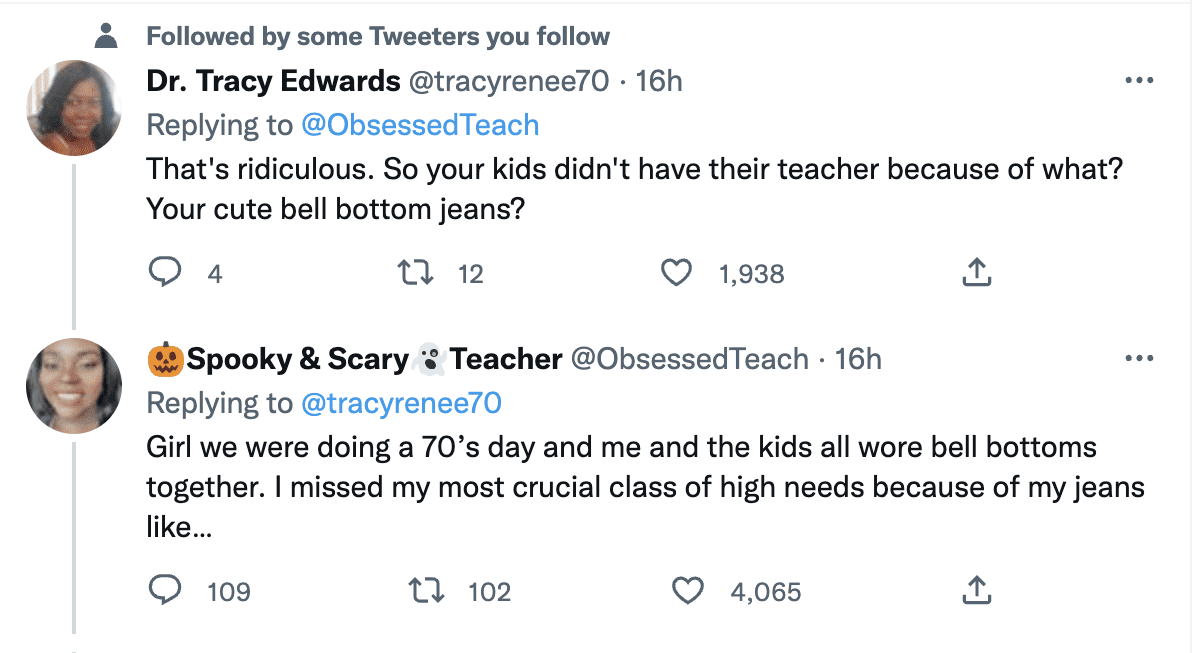 That's right: @ObsessedTeach was doing a unit on the '70s and wore bell bottoms along with her students. She was sent home for looking "unprofessional."
Other responders took a more humorous
…
Read more